The best mouse for Cyberpunk 2077? An official tie-in mouse is revealed by CD Projekt Red and Razer
If you're excited about Cyberpunk 2077 then we've got a mouse you might want to see.
Gaming tie-in peripherals are kind of a joy for some people who love to show their support for a game they really love.
Sometimes that's a game that's not out yet, and we really hope the game meets your expectations in those cases.
Well, Razer has announced they're doing a special edition version of one of their gaming mice, and it's a Cyberpunk 2077 mouse.
MORE INFO: US product page and UK version are live now
Here's what you need to know about the Razer Viper Ultimate Cyberpunk 2077 Edition mouse.
A very fancy yellow mouse
As reported on by Notebook Check, the Razer Viper Ultimate Cyberpunk 2077 Edition mouse is a wireless mouse with 20,000 DPI resolution and a battery life of up to 70 hours.
That's more than enough hours for anybody in one sitting, though whether or not you could complete Cyberpunk 2077 with one charge or not.
It's also ambidextrous, which means you'll be able to get the most out of it whether you prefer to game with your left hand or your right hand.
On top of that, there are eight programmable buttons which means you can truly integrate with this tech to improve your gaming.
READ MORE: PS5 Digital Edition vs Xbox Series S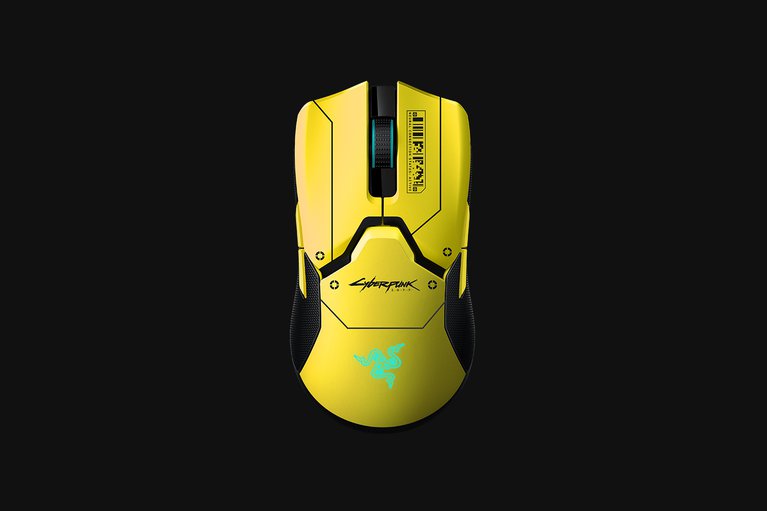 How much is the Razer Viper Ultimate Cyberpunk 2077 Edition mouse and when will it release?
Of course, with all of that in mind you're probably wondering if this mouse will cost an arm and a leg.
Well, the cost is around $160, which isn't bad for all of the tech contained within it, not to mention the fancy skin that some people will be hunting for.
You can click here for the US product page or here for the UK version, if you're thinking of making a purchase.
The only release information we have at the moment is that it's coming in November this year, presumably before or as the game releases, but we don't know for certain at the moment.
READ MORE: Xbox Series X vs PS5 controller comparison